About the AIC and Memorial Project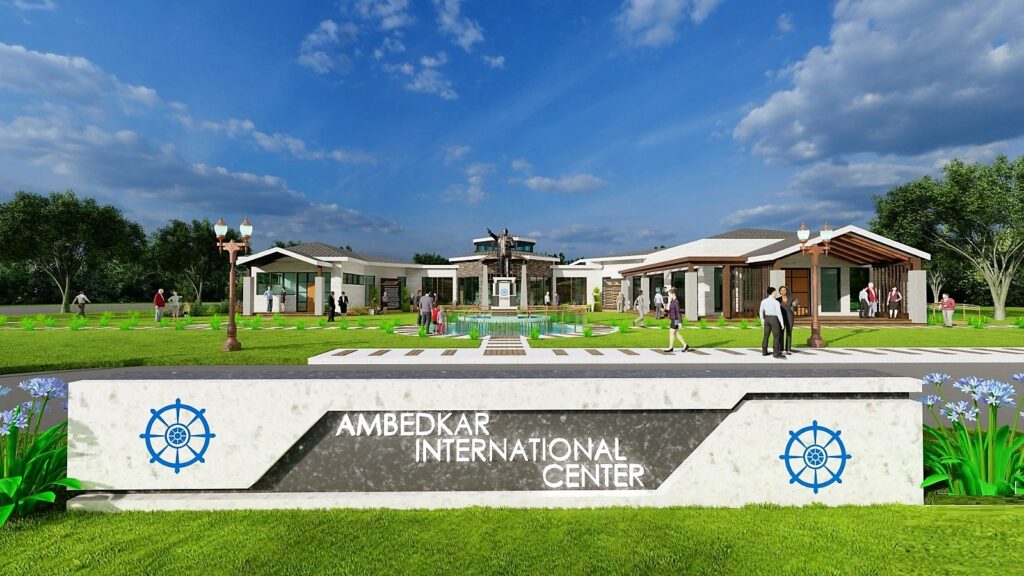 Dr. B. R. Ambedkar, popularly and lovingly known as Babasaheb Ambedkar, is truly recognized as the "Renaissance Man" of the modern world. Ambedkar International Center (AIC) is not only to celebrate his life and legacy, but also want to establish a world-class center that will serve as a location for social change initiatives, learnings, cultural and economic developments, hold conferences, celebrations, and propagate Ambedkar's philosophy throughout the United States and help to drive the Ambedkar mission worldwide.
AIC has taken the first step towards making the Dr. Ambedkar Memorial on a 13 acres of land bought by the organization in 2013 in Maryland USA, 20 miles away from the White House – the heart of Washington DC. This land is enriched with full of nature, streams, and forests, and is connected by a major Highway. This memorial will be serving to spread Babasaheb's messages and teachings and showcase a symbol of equality and human rights. It will be a PRIDE for all the followers worldwide, especially those living in North America.
Links for FAQ, 3D Model, Floor plan and About the Property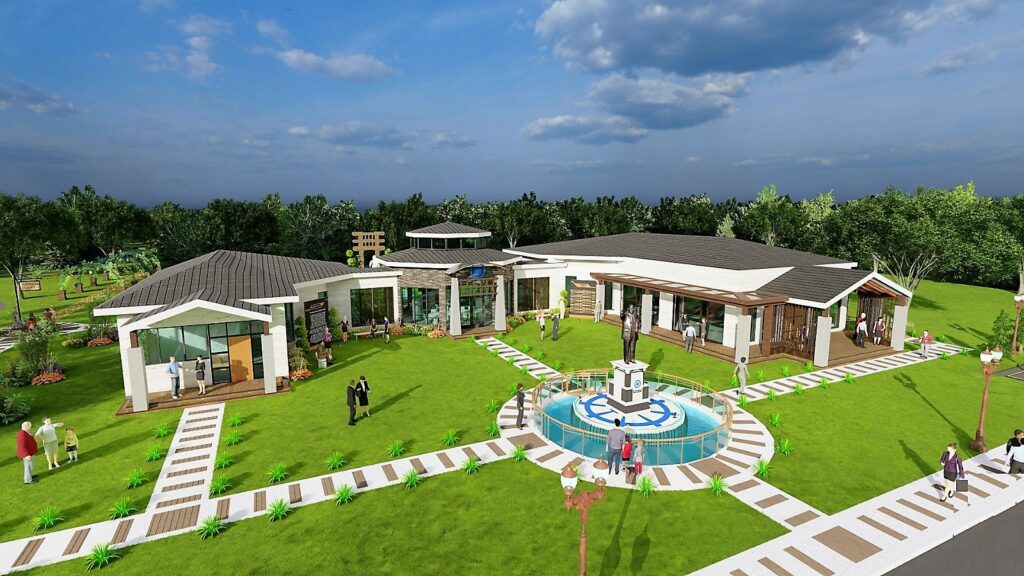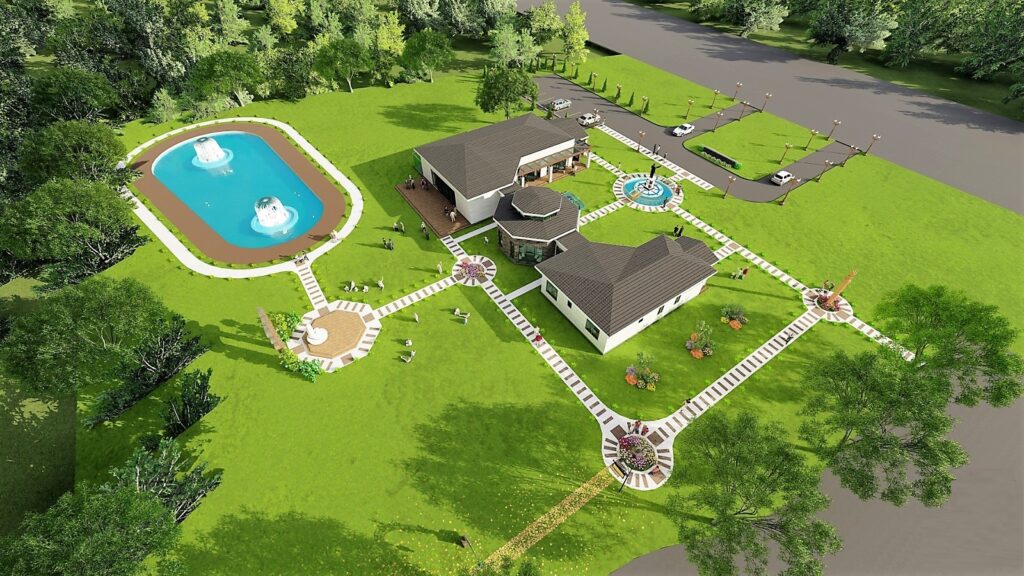 Elements of Memorial Building
Symbols of Our Pride: Dr. Ambedkar Statue – Statue of Equality, Buddha Statue – Symbol of Peace and Humanity and Ashoka Pillar – Pride of Buddhist Era will be main elements to beautify the landscape. They all are crafted by famous artists from India and USA to give life to each of one. We have selected a company (http://ramsutar.in/) headed by sculptor Shri Ram V. Sutar – Padmashree awardee by President of India to make statue of Babasaheb for the memorial.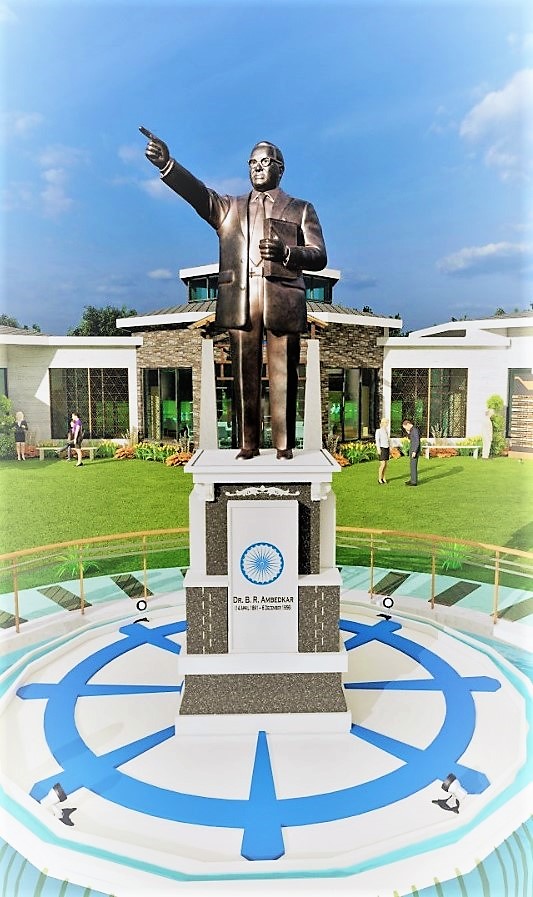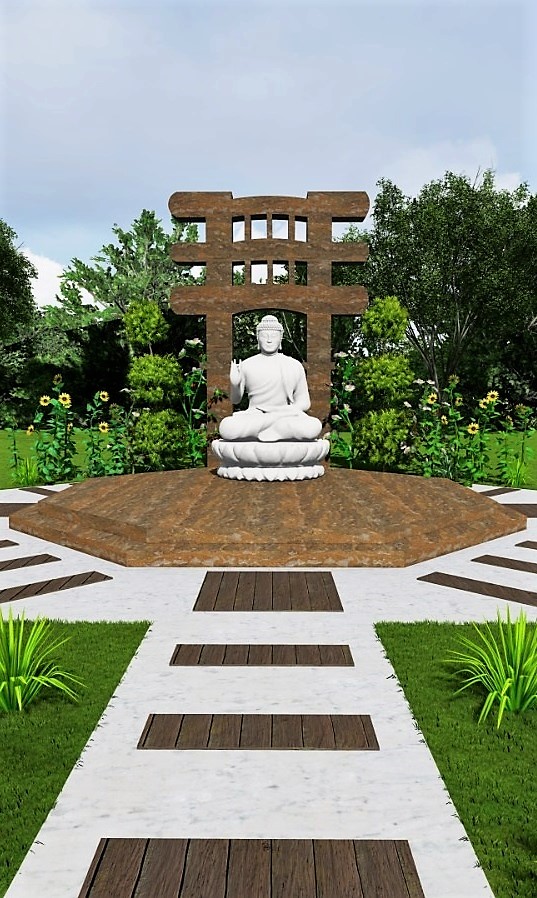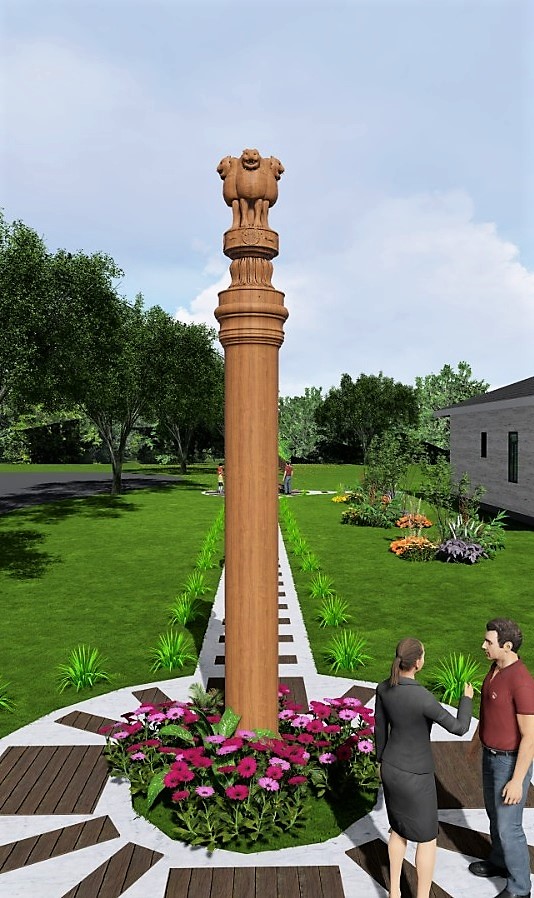 Buddha Garden – The Garden of Enlightenment: The Garden of Enlightenment shall blend and harmonize the landscape components with the Buddhist art and architecture in the form of sculptures, murals, reliefs, and statues. Significant Quotes from Dr. Ambedkar and Dhamma teachings of Buddhism, like the suttas, will be chiseled on rocks and placed strategically around the Landscaped spaces to add to the natural ambiance. This will be a perfect space for any outdoor activities as well.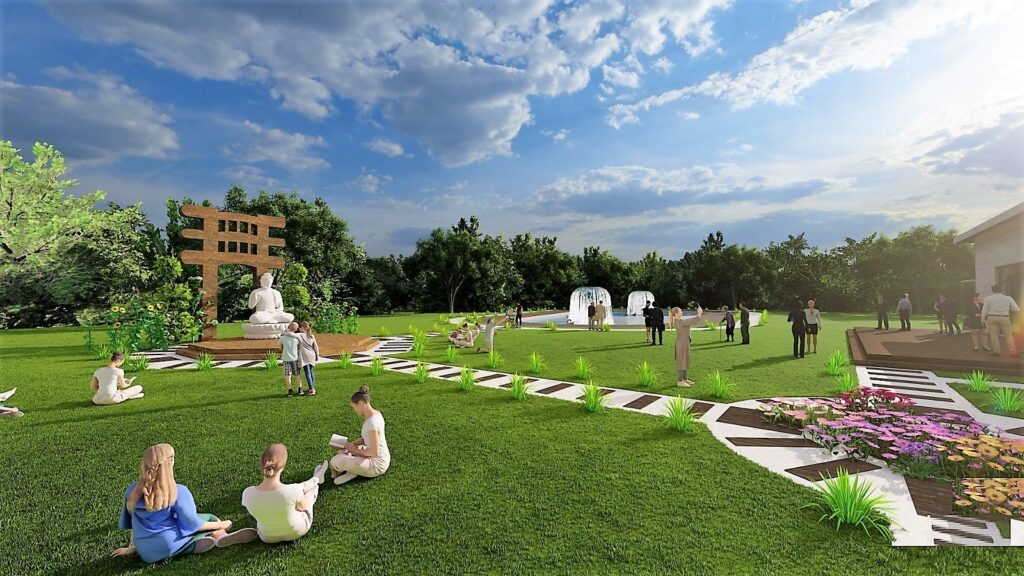 Center of Knowledge a.k.a. Memorial: The memorial part of the project will be inspiring, uplifting, and informing the visitors about Dr. Ambedkar's multi-faceted personality as an intellectual, genius, a reformer, displaying his profound knowledge and vision, his contributions to many fields. The center will be carefully organize and innovatively display the exhibits to make them more understandable and interesting for all age groups of visitors. It will also provide an opportunity to showcase the contribution made by various social reformers, social revolutionaries, and social justice champions in India and the world. This 3000 sq feet facility will be able to hold an event for over 150 people. It will be equipped with a big-screen display and a sound system for presentations and movies. One side of wall is fully expandable for the extended audience. Memorial building will have two full bathroom with standing shower.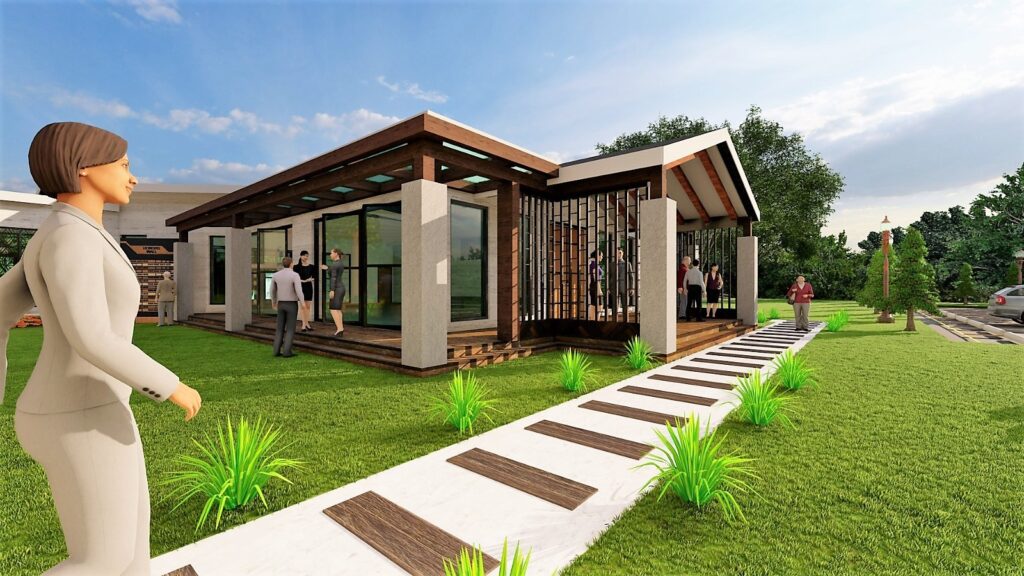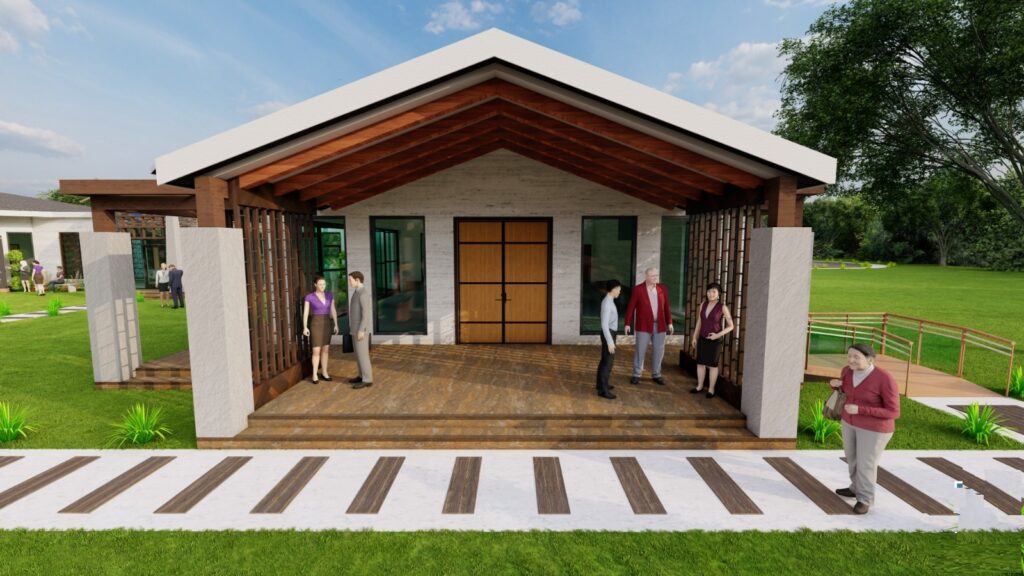 Nalanda Library: Modern study space treasured with exclusive collections of Babasaheb speeches and writing along with Buddha and Bahujan literatures, provide an ideal place for study to visitors and researchers.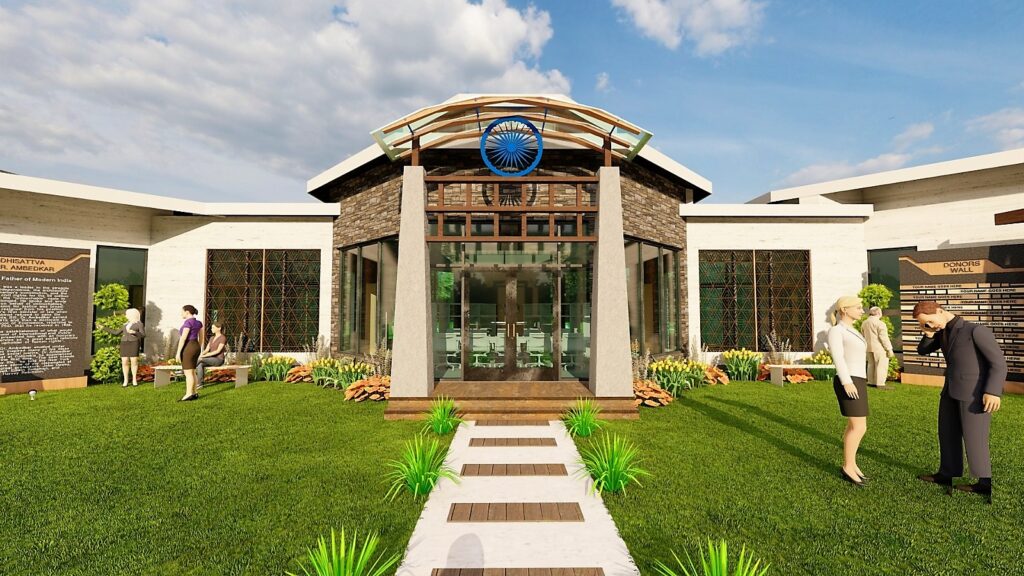 Intro and Donors Wall: We are dedicating a wall with Donor's name engraved and one wall about Dr. Ambedkar.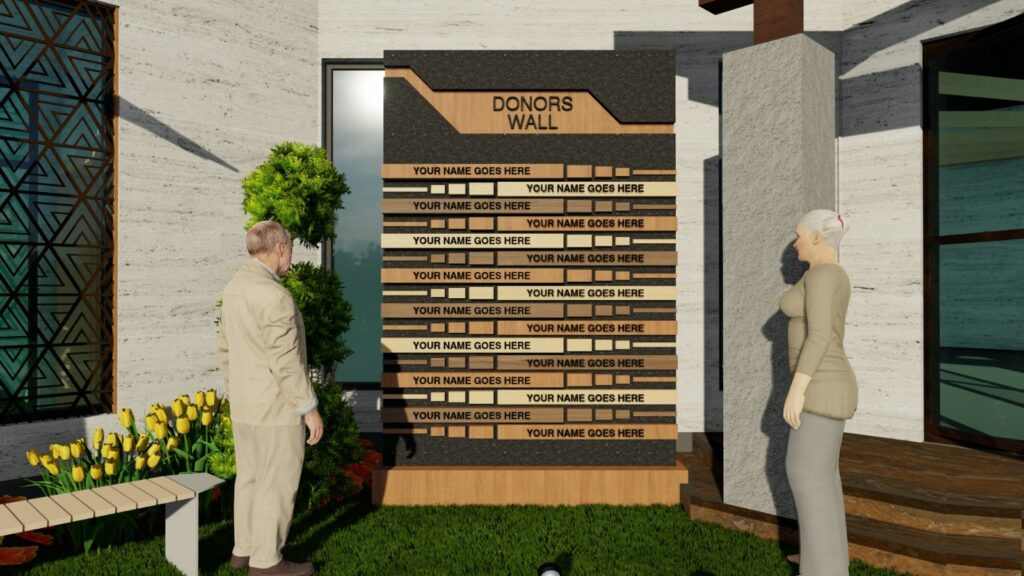 Ambedkar Scholars Residence:
Fully furnished ADA complained residential section will have three bedrooms, one living room with two full bathrooms. It will give a comfortable and quiet environment to our guests and will be able to accommodate over 9 guests at a time.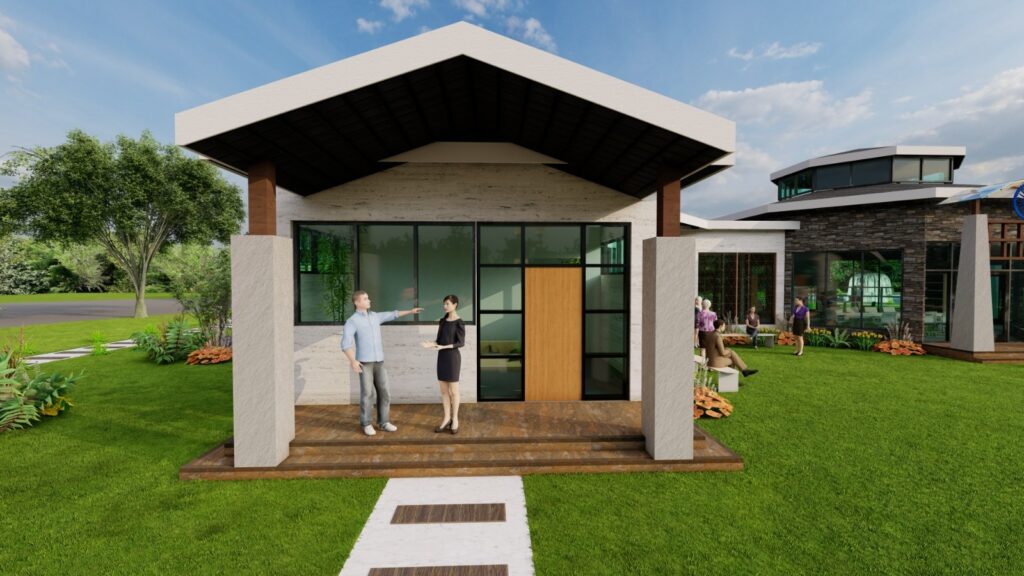 Wisdom Trail:
A mile long trail inside the property and around the forest with engraved buddha teachings giving enlightening experience to visitors. This will also have statues and quotes of many reformers, along with 8 fold path writings on signboards on the sides of the trail.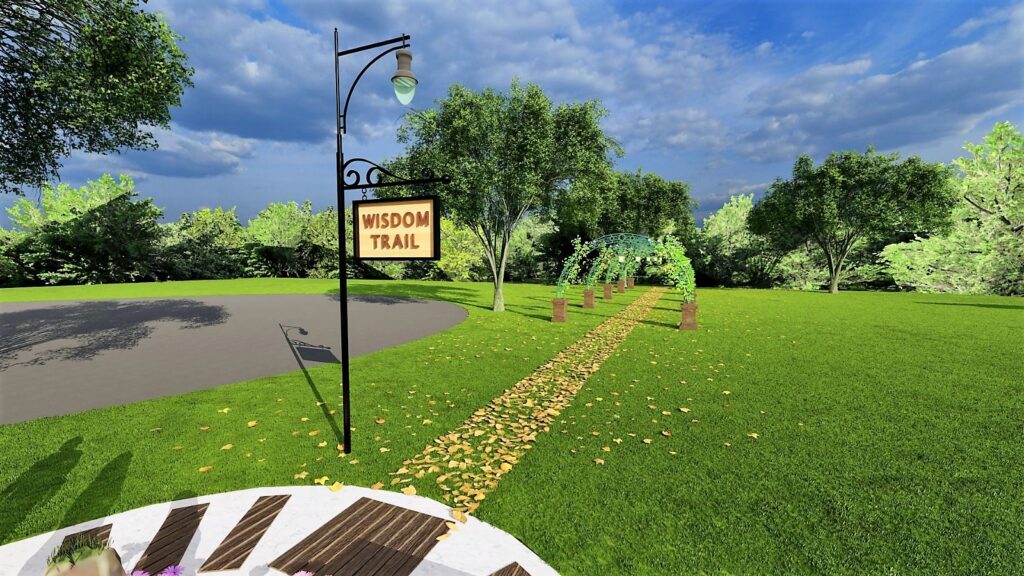 Gift shop (Market Place): Enables visitors to purchase our exclusive collectibles of Bahujan heroes.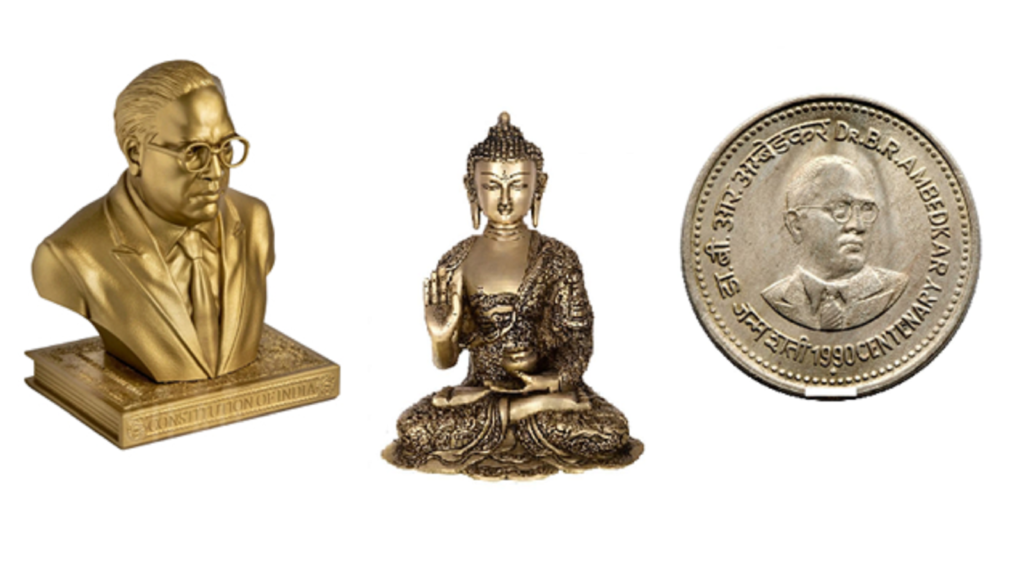 Project Plan:
Project Cost: ~ 1.5 million to build all components shown in design
Timeline: By October, 2025 (With assumption of meeting all our fundraising milestones as planned)
Fundraising Approach: We have some initial commitments for statute.
We will raise funds in three parts $500,000 for each part.
Fundraising and Project Progression:
• Project Kickoff and Fundraiser initiated (Jun 2022)
• Statue Order with initially committed fund (Nov 2022)
• Fundraise towards Statue – $60k (Dec 2022)
• Building Permit Process starts (Jan 2022)
• Milestone 1: Fund raised – $500k (Feb 2024)
• Statue Installation (July 2023)
• Replace Existing Structure with Scholars Residence and Library Structure (Oct 2023)
• Milestone 2: Fund raised – $500k (Feb 2024)
• Build Memorial Hall and Gift shop structure (Oct 2024)
• Milestone 3: Fund raised – $500k (Feb 2025)
• Build Memorial Hall interior decoration, Landscape, Buddha Garden and Wisdom Trail (Oct 2025)
How you can Support?
This fundraising milestone is divided into three phases, each phase a construction milestone. We are requesting donations anywhere from the globe. Statues and other artifacts are expected to be purchased and shipped from India. Interested donors can donate to our registered partner organization in India. Please contact [email protected] People in USA and Canada can make their donation to AIC.
Click here to make donation
Funding Requirements
| | | | |
| --- | --- | --- | --- |
| Fall 2022* | Winter 2023* | Spring 2023 | Summer 2023 |
| $100K | $500K | $100K | $100K |
| Fall 2023 | Winter 2024* | Spring 2024 | Summer 2024 |
| $200K | $100K | $100K | $100K |
| Fall 2024 | Winter 2025* | Spring 2025 | Summer 2025 |
| $200K | $100K | $10K | $10K |
| Fall 2025 | Winter 2026 | Spring 2026 | Summer 2026 |
| $10K | $10K | $10K | $10K |
* Major Funding Milestone
Anonymous
Dr. Ambedkar Memorial …
Amount Donated
$500.00
sandesh pawar
Dr. Ambedkar Memorial …
Amount Donated
$2,500.00
Ganganithi Sivapandian
Monthly installment for four years (10k budget)
Dr. Ambedkar Memorial …
Amount Donated
$240.00