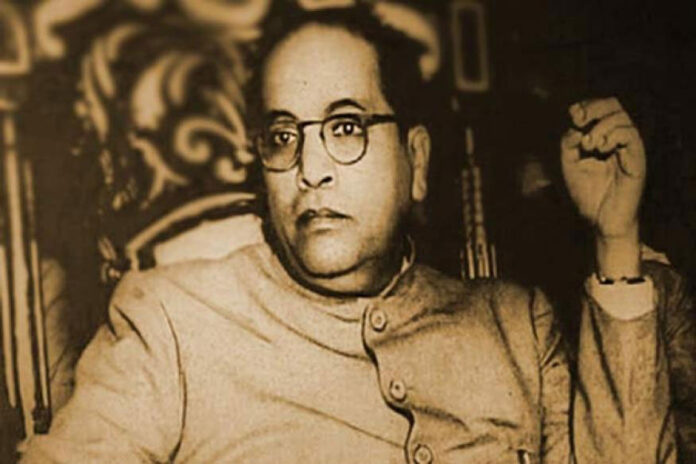 Dear Ambedkar Brothers and Sisters,
On behalf of entire team of Ambedkar International Center, USA (AIC), I extend my heartiest congratulations to you on Babasaheb Dr. B. R. Ambedkar's 131st Birth Anniversary.
Today is a special day, a day of celebration and festivity for all the Ambedkarites living on any part of this planet. It is an important day of remembrance, a day for contemplating the teachings and thoughts of Dr. Ambedkar, a day to take an oath to bring his teachings into our daily practice. While celebrating the day it is our huge responsibility to take his legacy forward to make this world a better place for every living being, where everyone regardless of nationality, race, religion, color, caste and class has an equal opportunity to prosper and live a life of dignity.
It is unfortunate to observe that hate and atrocities especially against minorities and marginalized sections are rising today. While facing this truth it is our responsibility to work on fixing the problem, using the means and paths shown by Dr. Ambedkar and Lord Buddha. I think this will be a real tribute to Babasaheb.
It is also unfortunate to notice that the evils of the caste system are spreading their fangs in the USA. Even more unfortunate is that caste-based discrimination is not recognized by the law in USA. We are working hard with our fellow Ambedkarite organizations to get it acknowledged by the law provisioning under a special category. We are having great success implementing it at workplaces and universities in the USA. I urge you all not to be shamefaced about your caste identity, but rather feel proud of what you are. If you have been harassed anywhere or workplace because of your caste identity, AIC is there to fight on your behalf, especially in the USA. Together we can fight against any evil.
We are working on building the First Dr. Ambedkar Memorial in USA on 13.1 Acre land AIC has acquired near Washington DC. This state-of-the-art facility will have a public library, conference hall, Guesthouses, Babasaheb statue (Statue of Equality), a Replica of
Ashoka Dhamma Pillar, and a beautiful Buddha Enlightenment Garden, a center to propagate Babasaheb's ideologies all over USA. It will make all Ambedkarites proud. Soon a 3D model will be released, and fundraising will be kicking off. we are looking forward to everyone's support.
Congratulations again, Happy Babasaheb Jayanti.
Jai Bhim and best regards,

Sanjay Kumar