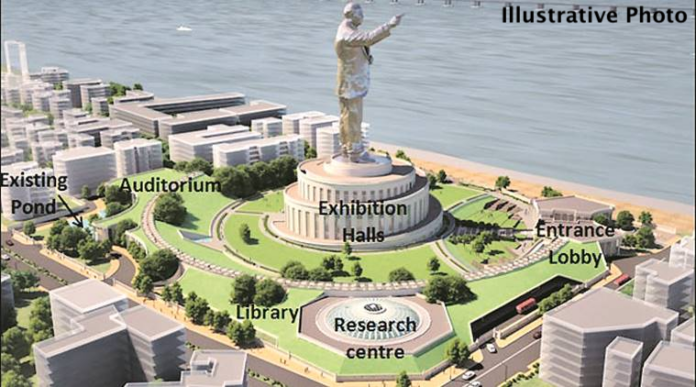 Ambedkar International Center (AIC) is an Ambedkarites' organization in the United States of America, with its headquarters in the heart of the US capital. AIC's aim is to spread Ambedkar's philosophy to the western world. To achieve this, we are planning to build an Ambedkar intellectual memorial near Whitehouse, USA. It will serve as a "Statue of Equality" like "Statue of Liberty", a gift by the French to the US.
The AIC motto is to motivate, mobilize, connect, consolidate, and coordinate the activities of all Ambedkarites and their organizations and establish an enlightened collective leadership that will work to build an enlightened society in South Asia based on Ambedkar's principles and vision, including organizing campaigns to remove untouchability and caste-based discrimination and prejudices, and bringing change to society through communal harmony and brotherhood.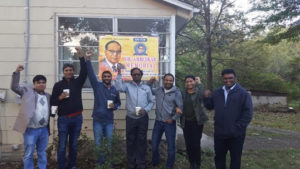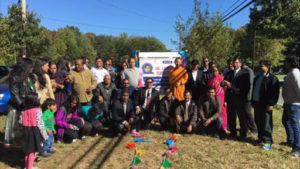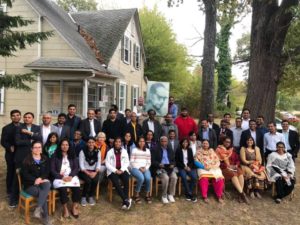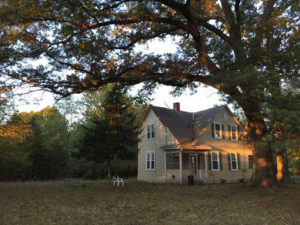 | | |
| --- | --- |
| Property | Details |
| Address | 15755 Livingston Road, Accokeek, Maryland, 20607, USA |
| County | Prince George's County |
| Total Lot Size | 13.12 Acres |
| Property Type | Rural Residential |
| Current Status | A house built in 1880, 2 storied, 1240 Sq.Ft. liveable |
In May 2013, AIC acquired a 13.2-acre property in the neighborhood of the capital of the USA, Washington DC to establish the world's first Ambedkar International Center in the west. The AIC site was inaugurated by former Chief Justice of India Hon'ble K. G.Balakrishnan on 21 July 2013.
Proposed Ambedkar International Center
There are multiple facets to have a world-class Ambedkar International center that would host the following 8 (inline with noble eightfold path) elements under 5 different phases.
PHASE 1
Statue of Equality – Bodhisattva Dr. B. R. Ambedkar
The USA has "Statue of Liberty", "Statue of Freedom" and there is a need to have a unique "Statue of Equality" as this provides the unique opportunity to be the first to take that name rights and make it a famous name in the western world.
Center of Knowledge a.k.a. Memorial Center
This provides a grand tall building that would host life memories of Dr. Ambedkar and all social revolutionist details who have given their lives for the upliftment of downtrodden.
An open auditorium can host 2500 people for cultural events.
PHASE 2
A world-class library with a digital presence to open up centralized learning centers and help researchers to carry out social, cultural, and economic development of marginalized sections of the society.
PHASE 3
School of Ambedkar thoughts
A center for social change initiatives, Ambedkar thoughts school, meetings, literature publication, conferences, celebrations, and the propagation of Ambedkar's philosophy.
Center for Human Liberation
To connect with underprivileged sections of the Indian society, fight for their rights, and bring to international focus the plight and human rights violations on the deprived people of India. Center to coordinate with all social and economic development organizations of India.
PHASE 4
School of Buddhism a.k.a. Dhamma Center
Bodhisattva Dr. Ambedkar's philosophy has roots in Buddhism and so it is essential to build the center to spread Dhamma to build compassion among every element of mankind.
PHASE 5
Scholars Residential place
To run various activities across multiple disciplines, a well equipped residential place to accommodate 200 people with all required amenities.