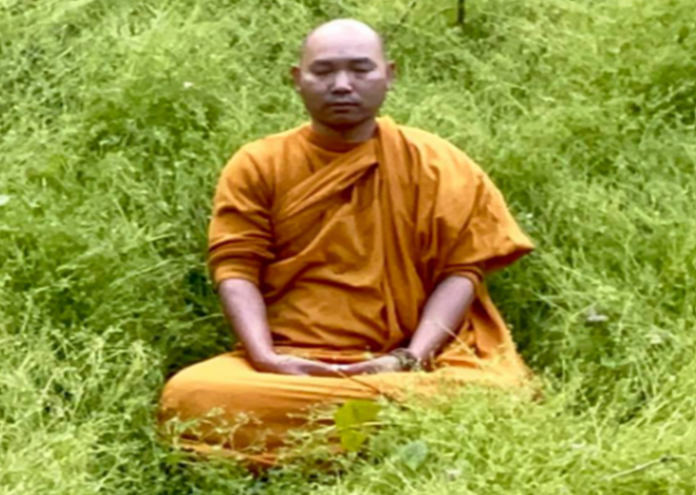 One hour session is held every Wednesday by Ven. Bhante Revata at AIC Center 15755 Livingston Road, Accokeek, Maryland 20607. It is absolutely free.
When : Every Wednesday at 6:00PM PST, 8:00pm CST , 9:00PM EST, 6:30AM IST
Joining Options:
In person : Take an appointment at Ph no:347-543-3900
Email: [email protected]
Joining Online on Zoom:
Zoom Link, Passcode: AIC
Facebook Live: Facebook Link
About Ven. Bhante Revata:
Ven. Bhante Revata is a Theravada monk and an advocate of human dignity. He is a spiritual advisor to the Rainforest Foundation US and teaches meditation/Buddhism at the Chautauqua Institution NY. He is a co-editor of "Human Dignity: Practices, Discourses, and Transformations.". His work , research, and teachings (besides meditation/ dhamma) primarily focus on contemporary Buddhism, Pali Buddhism, and Religious Minorities.
His essays and reviews have appeared in the Harvard Divinity Bulletin Journal of Contemporary Buddhism.
Connection with Buddhist monk and Layperson:
Bhante Revata can provide you with spiritual advice, meditation practices and dhamma teaching which will help to reduce stress, anxiety and fear. Bhante's advice and spiritual guidance is very important to the layperson (all ages) to live peaceful life. Bhante Revata is multilingual and speaks English, Hindi, Bengali, Burmese.
Dana (Giving):
Giving is one of the essential preliminary steps of Buddhist practice. Offering dana to the monks and Center is also a good meritorious activity. Dana can be translated as giving, generosity, and charity. Dana can be performed in various ways e.g., offering of food, making donations monetary or non-monetary, volunteering time, lending help to a person in need and many others. You can contribute your donation to below
Donation Options:
Zelle at: [email protected]
Venmo at: https://venmo.com/Ambedkar-Center
Paypal at: Donate Now