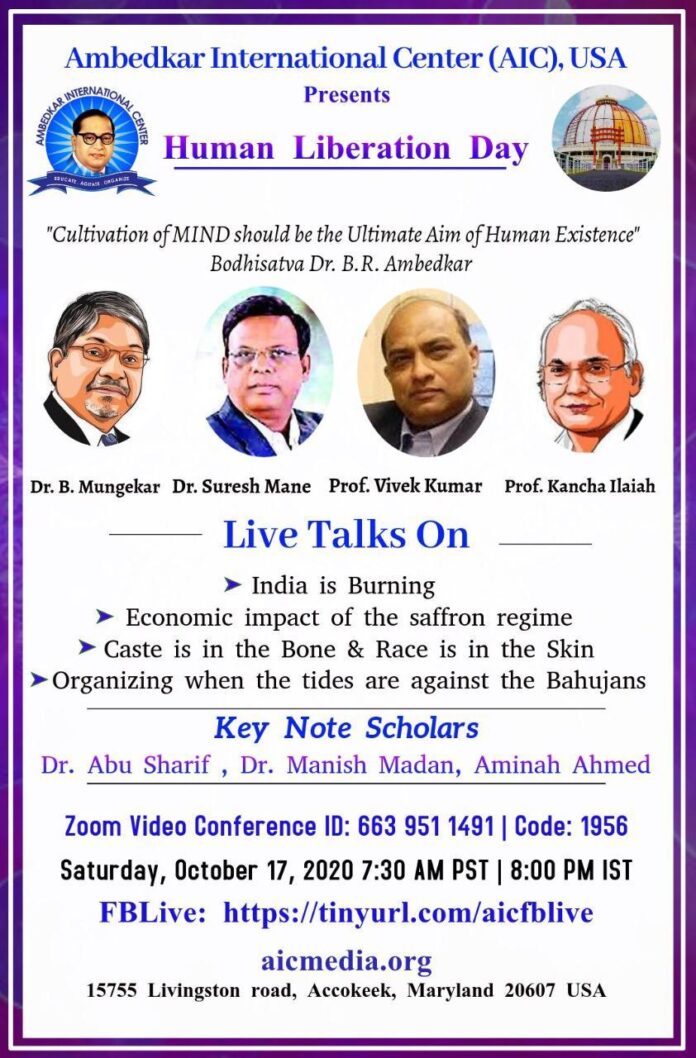 Every year Ambedkar International Center (AIC), USA hosts a Human Liberation Day event at its Head Quarter, Maryland, USA to commemorate October 14, 1956's historical day of Dhamma Chakra Pravartan Day celebration that has changed lives of millions of untouchables and detached them from the caste-ridden Hindu religion.
This year due to COVID-19, we are making it as a virtual event and we will have Powerful Knowledge Pack from top-notch Ambedkarites who's mind and blood runs with Ambedkar thoughts and vision along with few more US based scholars.
Prof Kancha Ilaiah, Dr Bhalchandra Mungekar, Dr. Suresh Mane and Prof. Vivek Kumar will be talking on some of the key topics along with US based scholars Dr. Abu Saleh Sharif, Dr. Manish Madan and activist Aminah Ahmed on strategic alliances.
Kindly mark your calendar Saturday October 17, 2020 7:30 AM PST | 8:00 PM IST