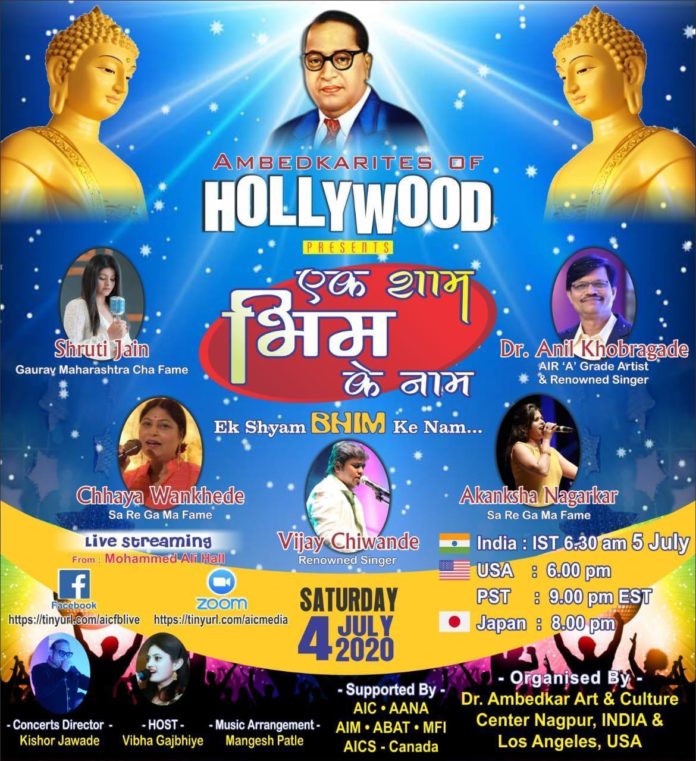 Music of JaiBheem !
The Musical Big Bang bestowed upon with the extravaganza of mesmerizing melody, lyrics and rhythm, engulfing within its fold the essence of Buddhist principles of INSPIRATION, HEALING AND INSIGHT from the great tradition of Buddhism, have enchanted us through years.
Let's together reveal this essence and imbibe it's scintillating impact on our serene consciousness. Let's also ardently commit ourselves to our social obligation of establishing an harmonious society, mobile and free, based on truth, love and compassion. To all people, let us wisely appeal, at this crucial hour, to abandon divisions on the basis of religion, caste, gender or color.
Hold on to stand united on the threshold of HUMANITY since we do claim to be HUMANS. Thus, with dreams to embark upon the living experience of democratic humanity….Let's hit the drums, as the zoom screen welcomes with the heart of gold, we dare and we are bold.to swing the beats, as we glue to the seats. We hold the light, to brighten our Insight.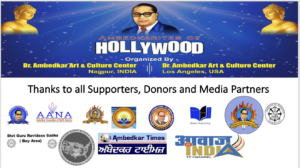 This event wouldn't have been successful without following dedicated supporters.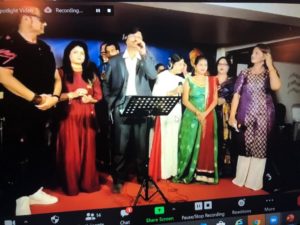 Many of the top performers joined hand to make this musical evening an event to remember for everyone.
During this difficult pandemic time, coming together and performing without impacting their original performance was a key.
Thanks to everyone !